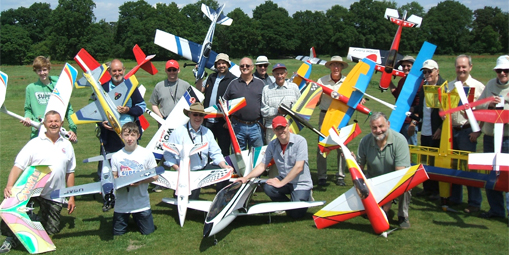 Fleet & District Model Aero Club
A highly active and enthusiastic model flying club in Fleet, Hampshire in the United Kingdom. We have access to a relatively small model flying field on the outskirts of Fleet which is suitable for a variety of fixed wing aircraft, including IC and electric powered models and gliders. Noise levels are strictly controlled at all times. We do not offer facilities for rotary wing models.
Who are we?
The Club is affiliated to the British Model Flying Association (BMFA No. 0096). We subscribe to the BMFA Achievement Scheme and offer comprehensive training for beginners, who are always made welcome. Members are required to attain the BMFA A Certificate before flying unassisted.

The Patch
We are fortunate to fly from a superb location which is well maintained for use by the Club Members.